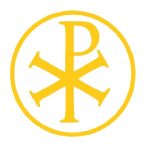 You will walk through the Vatican Museums, a splendid collection of the Popes, containing classic sculptures and masterpieces from all time periods.
Vatican -It's unique opportunity to admire works by Raphael, Giotto and Caravaggio by walking trough the Pio Clementino Museum, the Gallery of the Candelabras, the Gallery of the Geographical Maps, the Gallery of the Tapestries (Renaissance art), the Raphael Rooms and the Sistine Chapel. Admire Michelangelo's breath-taking ceiling and Last Judgment fresco inside the Sistine Chapel.
At the end You will enter to St. Peter's Basilica, Rennaisance-style church and symbol of Christianity. According to tradition, the basilica was built over the burial place of St. Peter, one of the twelve disciples of Jesus and the first bishop of Rome. To maintain this tradition, Popes are buried in the basilica today. It is important to understand that this cripts under the church are different from Catacombs where first Christian where buried.
Visiting the Vatican State, the smallest country in the World, You will understand more why is considered  one of the most important places in the history of the human civilization.There are also the propertis of the Vatican outside of the wall, and if You desider to visit some of them, click here.